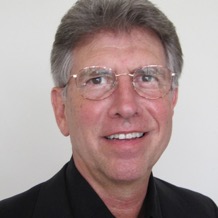 Experience.
Peter Arizu has a Masters Degree in Education from The University of San Francisco and a Life Teaching Credential from UC Berkeley. He is certified as a Clinical Hypnotherapist, through the American Council of Hypnosis Examiners and a Stress Management Consultant. He was an educator for 33 years in Oakland, California where he taught special education and performing arts. He retired from teaching in 2000 and now enjoys conducting weekly workshops on "Mind Fitness," at residential retirement facilities and teaching "Self-Hypnosis: a Pathway to Consciousness and Peace of Mind" through the University of South Florida Continuing Education,
Osher Lifelong Learning Institute
. Peter is on the staff of
The Florida Hypnotherapy Institute
and
The Anahat Education Group, Inc.
Coaching.
Peter has been coaching individuals since 1981. His approach can be described as "life coaching" aimed at helping individuals clarify and achieve their life goals, personally and professionally. Peter is a excellent sounding board and motivator helping clients to recognize and develop personal strengths, gain communication skills, enhance creativity, and remove barriers to self expression and effectiveness. Phone and in-person coaching is available. He has an ongoing support system for former clients all over the United States.
Motivational Speaking and Workshops
.
Peter's entertaining speaking style is knowledgeable and personal. His lectures are lively and motivating, encouraging group discussion and self reflection. Topics include Mind Fitness, Self Hypnosis and Achieving Inner Peace.
Click HERE to see Self-Hypnosis Courses

parizu@yahoo.com - (813)805-6748